Sometimes only radio works. Two radio shows, for example, did the trick for me in the mid-eighties, exerting a marked influence on my taste from then on. One was John Schaeffer's
New Sound
s program on WNYC, of which I have written elsewhere, and the other was the
New Afternoon Show
, a sort of a indie/experimental/punk show on the station affiliated with New York University. (You can still listen to it!) In the case of the
New Afternoon Show
, I can still enumerate any number of albums that became permanent markers of that time for me, first heard there,
New Day Rising
by Hüsker Dü,
The Good Earth
, by the Feelies,
The Pink Opaque,
by Cocteau Twins, certain early singles by the Beastie Boys. And then there was this very mysterious, almost-no-one-heard-it-except-me album by a guy called Jon Klages. The particular song from this record that had a very outsized impact initially was "It's Not Safe." Somebody on the
New Afternoon Show
must have really liked this song. They played it a lot. There was a quality to the song that was eerie, unsettling, and oddly accessible. It was one of those pop songs, I mean, like "In My Room," or "Moon River," or, "Across the Universe," that became altogether more consequential than they sounded in the first pass, with tonal colors and complexities bursting forth upon further consideration. "It's Not Safe" was pop and not pop, singable and hauntological. In those days I would tape record things off the radio if I wanted to be sure to hear them. And so I did with the Klages song, sitting in wait for it, on the radio, with a finger on the red "record" button. I wanted to unlock this thing, so I kept on playing it, a lot, including long after Jon Klages mostly vanished from the downtown New York music scene with which he was associated. The song, and the others on the EP, had such an impact that decades later (despite the Klages album being, I can attest, almost entirely unavailable, except as a used LP, and having no presence on the Internet) I still often thought about what happened to the singer thereof. So, on a whim, at one point, I located him (in Los Angeles), to ask what he had done in the intervening years. You can do stuff like that these days. I wanted to tell, Jon Klages, the guy who wrote "It's Not Safe," how much I cared about what he done. Sometimes songs reach you in this particular way, serve a particular need, catalytically, emotionally, as articulations of a time. Sometimes the radio brings them forth. So it was, for me, with Jon Klages and his EP,
In a Dream
. I felt like it was almost entirely my own story, or maybe my own dream.
  After I buttonholed Klages a bit, in his 21st-century form, no longer the young guy who made the record, as he could not be, for time is more complicated than that, it turned out that in fact he was intent on releasing new music, some music made by an indisputably fully-fledged adult. Not surprisingly,
Fabulous Twilight
, the new album by Jon Klages, released in early April and available on Bandcamp and elsewhere, does not sound exactly like the record he released almost forty years ago. It is more polyglot, less like an advertisement for a certain subgenre from Hoboken, New Jersey, and more like what you would expect from a consummate musician who could sing or play anything. The album passes through R&B- and soul-inflected melodies, spends a little time with rock and folk and surf, even has time for a couple of pieces that have a jazz or a classic American songbook aspect. It's never mannered, though; it never shows off, and does all of this even as it has absolutely riveting guitar work throughout and while featuring one of the world's best rhythm sections (Pete Thomas and Davey Faragher, of Elvis Costello's backing band, The Imposters). The writing is beautiful, wistful, thoughtful, and the singing is magnificent. Klages has a bit of Daryl Hall and Dion DiMucci about him, a blue-eyed soul capability, and who would have known? Coming from a scene in which sloppiness was a sort of irreducible sign of expressive capabilities, Klages might have had to cover up his resources back in the eighties. But now is his chance to shine.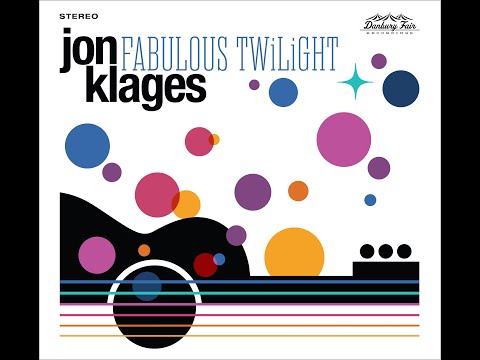 Fabulous Twilight
is a stealth candidate for best comeback record of the year, even though we are only in early spring, and reminds us, in a time of computers-only music-making, of the great power of guitar, bass, and drums. Maybe he will make it onto the radio again.
  This interview below took place in January and February 2021 by e-mail, and throughout its course it was noteworthy for the warmth and openness of Jon Klages. He's a friendly and unassuming person who is still passionately engaged with music, and who has a lot to say about it. Accordingly, I hope the follow up to
Fabulous Twilight
arrives much sooner than thirty years from now.
Q
: Is this new album what you did with your pandemic? Or was it already done when the trouble started?
A
: Fortunately, the recording had been completed before the coronavirus descended. However, I still needed to have the packaging designed, so that became my main pursuit during this pandemic. I had a very specific look I wanted to present—a contemporary update of the bold yet minimalistic graphic designs featured on the covers of albums released in the '60s by Command Records, the label owned by my grandfather, Enoch Light. This was a tall order, as the original covers had been designed by such renowned artists as Josef Albers and Charles E. Murphy. But Tom Gundred and John O'Brien, the creative director and designer for the project, ultimately captured the approach I was after. I'm really happy with how the art turned out … although I'm still seeing spots from looking at all those colored dots!
Q
: As you have touched on the fact of your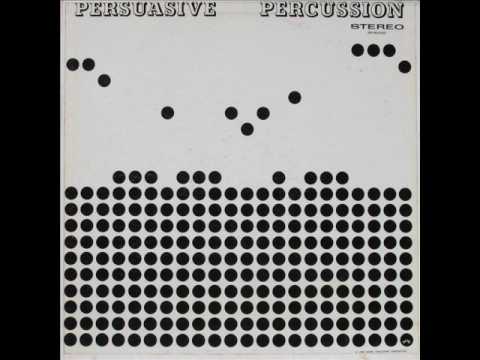 grandfather's work
, and because his influence is relevant to the album, let's linger there for a second. Can you speak to the effect of your grandfather's work on you developmentally? How much did you listen to his music as a kid? And how big did the legacy loom in the family? I'm interested not only in the music, really, but also in the curious sonic aspects of his work (stereo panning, e.g.). What did that all mean to you?
A
: Music was a family affair. My mother was an exceptional pianist — she studied at Black Mountain, which is where she befriended Josef Albers — and served as Associate Producer on many of my grandfather's releases. As a young man, my father played standup bass in jazz combos. During my childhood, I had the opportunity to visit recording studios many times, and I was able to observe amazing studio/jazz musicians at work. What I really appreciated about Enoch's stereophonic explorations was their playful nature. I think that's one reason why those albums were later embraced by the " Bachelor Pad Music" crowd.
Persuasive Percussion
…
Bongos, Bongos, Bongos
—even the names were fun. I gave Pete Thomas a copy of
Bongos, Bongos, Bongos
after his bongo workout on my tune "Too Cool for Spy School."
  Unfortunately, I was never able to share my own music with my grandfather as he passed away in 1978. But I have a memory of us attempting a duet on "Purple Haze," with Enoch on violin and me on a too-large nylon-stringed guitar. Wonderfully strange.
Q
: That means Enoch's music was as eclectic as your new record is. Did his eclecticism have an effect on your listening as a kid? Did you have a conventional AM dial childhood in the sixties or did Enoch Light and his influence cause you to range further?
A
: From those landmark stereo recordings to big band, pop, jazz, and classical albums, Command (and Enoch's later label, Project 3) was very eclectic in its output and most definitely opened my ears to all types of music. And AM radio in the '60s also delivered a great mix of styles in that you could hear pop, rock, Motown, etc. on the same station. When I started to write the material for my album, I realized the music was coming from a lot of different places, and, rather than resist it, I thought,
Let's see what happens
.
Q
: What was your early instrumental training? You're playing piano ably on one track on the album, so clearly there's that. When did guitar start and how formal was your study?
A
: I picked up guitar in grade school and I've been studying it—and music in general—ever since. Learning really inspires me and feeds my music writing. Tony Mottola, who made many records for my grandfather, gave me an early lesson. I remember what a thrill it was to learn a Chuck Berry riff from the pages of
Guitar Player
magazine. Then, my first regular guitar teacher, a wonderful musician named Steve Kinigstein, taught me Albert King's "Oh, Pretty Woman" and Dave Van Ronk's "Green Rocky Road." Later, I minored in music at NYU, and when I moved to L.A. I studied harmony and counterpoint with a terrific composer/orchestrator/educator named Neal Desby. Someday, I'd love to try and write a decent string arrangement for one of my tunes. I've studied and played piano on and off since childhood; lately, it's been mostly off. But I'm feeling I'd like to write more piano-based music.
Q
: I'm really interested in what you said about your mother's music too. For people from my line of work (the writing community) Black Mountain has a magic, almost Valhalla-ish aura to it. If you mother studied there, does that mean she was playing unconventional music? She would maybe have encountered John Cage's ideas? What was her Black Mountain experience like, and did you have any idea that this was at all unusual while you were learning Albert King licks?
A
: I may have first asked my mother about Black Mountain around seventh grade after I bought a paperback edition of Robert Creeley's
Pieces
(because I dug his roguish look). I was intrigued by his work, so, after I found out he was part of that scene, I went down the Black Mountain rabbit hole and explored Cage, Cunningham, et al. I'm not sure of my mother's course of music study, but certainly she was exposed to Cage's music and writings and, from what she told me, she seemed to enjoy the entire experience. (She said she found butter-churning the most enjoyable of the work-study chores at Black Mountain.) She roomed with the fantastic artist Ruth Asawa (who, in a letter to my mother, remembered my mother's hands "flying like wings across her piano keyboard"), and was friendly with Ray Johnson. My mother was very receptive to all kinds of music; she went with me to see
Transformer
-era Lou Reed, with a stop at Max's Kansas City.
Q
: Did you know this pedigree of experimental stuff was immense? Or was rock and roll a more inviting story because Black Mountain was, e.g., a thing your parents did, and thus a thing from which one had to turn away? And: did your mother like Lou Reed?
A
: Knowing my mother had gone there lit my interest in all things Black Mountain; in time, I came to realize what a singular and important place it occupies in the arts landscape. I can't say that this interest led me down any particularly experimental avenues. I was just a kid who, when it came to the arts, had a strong curiosity—a trait I always admired in both my parents and in Enoch. And I later realized that my mother's decision to attend Black Mountain at the time she did was a pretty rebellious, rock-and-roll thing to do!
  As a child growing up in Manhattan, the Library for the Performing Arts at Lincoln Center was an important place of discovery for me. It was there that I could check out a book by John Cage, look at a music score, and, most importantly, explore the LPs in the lending library. In particular, I began to look for albums with the Warner Bros. and Reprise imprints. Ry Cooder, Randy Newman, Pentangle, Geoff and Maria Muldaur, Van Dyke Parks, Paul Butterfield's
Better Days
— I loved the musical diversity those artists displayed on their albums. Are you familiar with the Loss Leaders series of sampler records that Warner Bros. released in the '70s? Amazing, from top to bottom.
  As for the night at Max's with my mom, I must have been around 13-years-old at the time, and I think it was her idea to take me there. I wish I could say that I had a life-changing encounter with some Warhol acolytes but, honestly, I mostly remember the chickpeas. And being somewhat disappointed in them.
Q
: Let's talk a little about joining The Individuals. You were 19 when you joined that band? Is that right? Were you listening to NYC bands at the time, like The Dolls, or Television? (PS I remember those "Loss Leader" albums really well! I'm pretty sure that's how I first learned about
Trout Mask Replica!)
Did you go to CBGB's in addition to Max's?
A
: After high school, I lived for a year or so in Los Angeles, where my parents had moved. When I returned to New York at 19, I had visions of busking in Washington Square Park. One day, I opened the
Village Voice
and saw an ad that read:
GUITARIST WNTD
Sensible, inventive, anarchy
Verlaine, Velvets, Clash
I thought, that's cool, I know that stuff. I wondered if it was going to be a cover band. When I auditioned for Glenn Morrow—who had placed the ad—in the offices of the
New York Rocker
, I discovered he had a bunch of really good, emotionally driven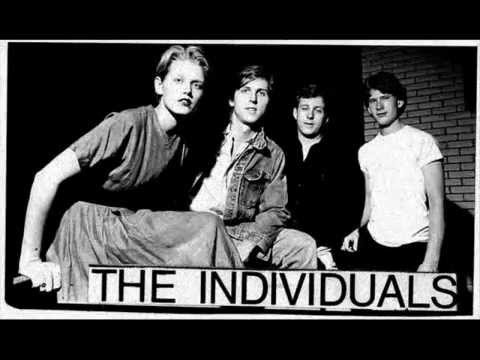 original songs
. And I thought: This is even cooler. I got the gig, and joined Glenn, Janet Wygal (bass), and John Klett (drums) to form the original lineup of The Individuals. (After John departed, Janet's brother, Doug, took over on drums.)
  Out of all the bands that I had heard from the initial CBGB's scene, Television was the one that really excited me; I especially loved Richard Lloyd's guitar playing. (Later, I fulfilled a musical dream by joining his band.) By 1979, Television had disbanded, but I went to see Richard every chance I got. Also, I would often go to CBGB's to see the Voidoids for the guitar interplay of Ivan Julian and Robert Quine.
  The NYC live-music scene back then was amazing in its breadth. On a typical weekend night, you could head downtown to Tier 3 and hear a band like DNA or 8-Eyed Spy, maybe catch Willy DeVille at CB's, then work your way uptown for Sun Ra at the Squat Theatre, swing by Hurrah's where Gang of Four was playing, and end up chilling out with Stuff at Mikell's. And those would only be some of your options!
Q
: There's a mild discrepancy between some of the influences you've mentioned–Cooder, Prine, Newman, Van Dyke Parks, et al.,–and the bands from the CBGB's scene. Did you have an ideological position with respect to punk? Like, it was Year Zero, and it had to be like this new stuff not like that older stuff? Is that a thing that led to your coming back to NYC, the originality and novelty of the NY scene, when you could how stayed out west in some lingering afterglow of Laurel Canyon? And how punk-ish did the Individuals seem in that environment? (I saw you play, by the way, and I think it was opening for the dB's, but I can't quite remember. It was either opening for the dB's or for REM!)
A
: Those are great, probing questions … and my brain is starting to ache thinking of how to answer them! I just dug up a
New York Rocker
issue that featured a cover story on The Individuals by David Bither in which he asked us to all talk about each other. About me, Doug said, "Jon listens to everything, but he's pop, he actually even has an affinity for John David Souther. On the other hand, he's also into jazz and is pretty creative in his guitar playing." So (thank you, Doug), yes, those early singer-songwriter influences I referenced ran deep, but when it came to what I listened to, I never felt I had to draw any lines in the sand. I wanted to return to NYC for many reasons: I missed the energy of the city, I missed my friends, I planned to enroll at NYU, and I was very excited by the music that was happening there at the time.
  To me, The Individuals were not at all punk-ish—especially compared to other bands in that scene. I told Janet at one of The Individuals reunion shows that I remember Lydia Lunch asking her if she wanted to leg wrestle at Tier 3, and Janet politely declining. (Janet had no memory of the incident!) Journalists tended to group us together with our friends The dB's and The Bongos, and we definitely shared a pop sensibility. I think The Individuals had a wholesome yet scrappy energy.
Q
: What caused you to want to leave? It was sort of before the Hoboken scene really gelled, yes? Coyote Records was not yet the regional powerhouse that it became, and so on. Other bands you were lumped together with hung on and had a bit more impact. Did you feel like the Individuals had gone as far as they could go?
A
: I think what people referred to as the Hoboken scene was already pretty established, but yes, it started to grow in new ways with new bands. As far as The Individuals, as much as I loved playing in the group, I personally felt that I had gone as far as I could go and was ready for some changes—in music and in life. I had dropped out of NYU and wanted to get my degree, and I was writing more of my own songs and wanted to perform them.
Q
: is it true that there was a sort of Yo La Tengo-plus-Klages band for a bit after the Individuals? Or were they simply incorporated into the recording of the EP? And how did you think about writing for that album? I was listening to it the other day and it reminded me of Verlaine's
Dreamtime
a bit, in terms of how it endlessly develops great riffs. Did those songs all start with guitar?
A
: Yes, the group performed shows under the name of Jon Klages and the High Five, playing my songs and, I believe, the occasional cover song. A music scenester named Rich Da Silva saw us at Maxwell's and came backstage and said he wanted to bankroll and produce an EP. We were already playing the songs that would appear on
In a Dream
, which were written on guitar. The first song on the EP, "Now You'll Never Know," was a song I brought to the first incarnation of The Individuals. We used to play it a lot; ultimately. it seemed to stand out as a bit poppy when compared to the other songs in our sets. A few years before
In a Dream
, T-Bone Burnett released an EP entitled
Trap Door
. I really responded to his songs, which were hooky but also had humor; even his more message-y songs had a deft lightness to them. In retrospect, I think
Trap Door
and T-Bone's approach was a blueprint for
In a Dream
. I'm flattered by the
Dreamtime
comparison, thank you. Those Tom Verlaine riffs just sear themselves into your head.
Q
: You've commented a bit about bands where there were two guitar players working together in interesting ways, viz., Verlaine and Richard Lloyd, Ivan Julian and Robert Quine. It's of interest to me that Jon Klages and the High Five had, it would appear, three great guitar players, or at least hindsight would indicate as much. You, Ira, and Dave Schramm, who I'm guessing was in the band, since he plays on
In a Dream.
How did you try to make use of all that talent? And what was the process for arranging in that band? Did you delegate? And did the band go on its way and become Yo La Tengo right after you finished recording, or did you continue playing for a while?
A
: Ira, Georgia, and I had been jamming in their basement, and Dave, an instrumentalist par excellence on anything with strings, was our choice for a bass player. (On the EP, he also played guitar and lap steel.) Dave is one of those rare musicians who will elevate any musical situation he's in, in whatever role he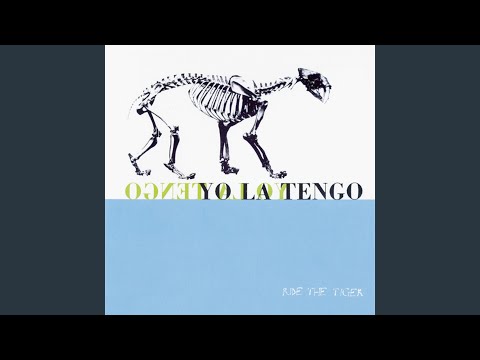 plays
. And then David Bither joined to add saxes. The band started very informally as a vehicle to perform my songs. Ira, Georgia, Dave, and David were kind enough to support me in that endeavor, and to make their own important musical contributions. We were all friends who hung out together—at Maxwell's, on the softball field, or perhaps at one of the hundreds of neighborhood bars that populated Hoboken at that time. After
In a Dream
, Ira and Georgia went on to play as Yo La Tengo, and I continued the band with Doug Wygal on drums and Dave switching over to guitar/lap steel. I found a flyer for a show the band played at The Bottom Line, advertised as Jon Klages and the Light Brigade. Even then I was paying tribute to my grandfather!
  I look back very fondly on that time and on
In a Dream
. As the EP is long out of print, I'm in the process of converting it to digital files so more people can get a chance to hear it. I'm very grateful to Ira, Georgia, Dave, David, and Doug for their musical camaraderie and for our enduring friendships.
Q
: I'm interested in the lyric-writing portion of the compositions. I feel like
In a Dream
was of its time and place as a whole–it certainly reminds me of the Hoboken scene generally, though it is less scruffy, but the lyrics set it apart from what other people were doing in some ways. It was, is, more emotionally accessible, less dour, less attitudinally afflicted than some of the Individuals some. How has your approach to lyric writing changing over the years?
A
: When I listen to that EP now, I certainly hear a heart-on-his-sleeve quality to the songs, mixed in with some attempts at good-natured humor, and, in the case of the song "It's Not Safe," a stab at more imagistic lyric writing. I was really just trying to find my way as a songwriter. I hear some Chilton and dB's influence — pretty fine role models if you're aspiring to write good pop songs.
  Around 2008, I started to take an avid interest in writing and studying poetry, attending many local workshops and readings in L.A. One of the first workshops I attended was led by the extraordinary poet David St. John, who I now count among my closest friends and collaborators; he contributed lyrics to two of the songs on
Fabulous Twilight
. One of David's notions that really struck me — and I'm paraphrasing here — is the idea of a poem as a model of consciousness, a movement of the speaker's mind at work. And, within that, the authenticity of the voice, how it sings to us. No matter what the subject of the song, I'm always striving for a certain genuineness that serves the song and will, hopefully, connect with the listener.
Q
: Let's talk about the long gap between the albums a bit—you played with Richard Lloyd for a bit, and then did you move west after that? How did it go in those years?
A
: After my band ran its course, I got a job at the Tower Records near Lincoln Center. (Chris Smith, who wrote a very entertaining oral-history book about "The Daily Show" a couple of years ago, was a fellow clerk). Unbeknownst to me, Richard Lloyd was putting a new band together, and Jim Mastro of The Bongos had recommended me as a candidate for second guitarist. One day, impresario/activist Jim Fouratt, who was Richard's manager then, came to Tower and presented me with a cassette tape of the album Richard had just recorded,
Field of Fire
.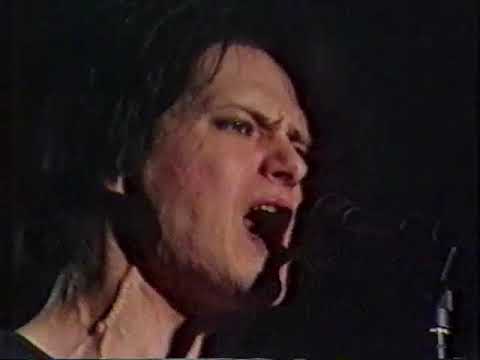 The recording
knocked me out; Richard was playing better than ever.
  I auditioned and Richard didn't say a word to me. I thought, Well, that was interesting, and went home to bed. About 1 AM, Jim Fouratt called and said, "Richard said you were the only one who played the parts exactly right. Can you join the band?" After several weeks of rehearsal, the group left for a long tour of Sweden and Norway. Standing alongside Richard night after night and witnessing his improvisatory flights was pretty thrilling. Richard plays with the flow and freedom of a horn player. His is a special talent.
  The band was strong. We did a couple of American tours and a demo for a major label, but a record deal was not in the cards. One day, I woke up and thought, When I came back to NYC, my dream was to play with Richard Lloyd. Mission accomplished. I was ready for some new horizons. I returned to L.A. where the Paisley Underground movement was still happening. The scene was very welcoming to me. I played on several solo albums by Russ Tolman (True West) and enjoyed collaborations with Steve Wynn (The Dream Syndicate) and Stephen McCarthy (The Long Ryders) and, for a short time, had a band with Steve Allen from 20/20. I placed a song on "Knots Landing."
  After a while, playing live, loud music started to take its toll on my ears, and I was also grappling with some chronic carpal-tunnel issues, so I decided to back out of performing, and my profile on the L.A. musical scene was lower. But I never stopped playing or studying. I think I intuited that, to write and play the new music I wanted to create, I needed to strengthen my chops.
Q
: Did Richard Lloyd's playing have lessons for you as a guitarist? I know he's a famous, legendary even, teacher of the guitar, and I, for one, have pored over his online instructional posts. He plays like he wants to turn the object into a battering device. It's beautiful and savage. Did you learn about the instrument being on the road with him?
A
: As a guitarist, I think Richard has a fearlessness that most musicians can only aspire to. He once told me that he likened taking a solo to jumping off of a cliff. He also has a remarkable ability to come up with a part that will perfectly complement a song. I remember hearing Geoff Muldaur — I believe this is from
Horn from the Heart
, the documentary on Paul Butterfield — describing Paul's musical power, and how, during a song, Paul would lay out — and then roar back in, playing the perfect note that would lift the whole tune into the stratosphere. I think Richard played that role — and had that effect — when he played with Matthew Sweet. Aside from being a teacher of guitar, I feel that Richard is a perpetual student of it. He has a thorough knowledge of the fretboard, he's not locked into any boxes or patterns; he always knows where he is and where he can go. And that gives him the freedom to play with the abandon you mentioned. I think seeing Richard's desire to continue learning and exploring music helped to fuel my own.
Q
: You sang a bit when you were in Richard's band, correct? Can you talk a little bit about your theory of singing? The singing on
Fabulous Twilight
is really great, much belying the age of the singer, who seems to have lost nothing at the top, and who moves effortlessly between chest voice and falsetto, and who is not beyond a little bit of soul and gospel around the edge. Did you take singing lessons ever? Did you parents sing? What's the approach here?
A
: Thanks so much, Rick, I really appreciate the kind words. Yes, I sang a few songs with The Individuals, sang backup vocals with Richard, and, of course, sang lead with my own band. Over the years, singing has become a means of expression that's just as important to me as guitar playing. And, it's just plain fun! I sang in school choirs (as did my mother and father), and studied voice when I was in my twenties in New York. When I began writing the material for
Fabulous Twilight
, I realized that the vocals were going to require just as much attention (or more) than the instrumental parts, so I really went into training for them. I sang every day, and took some lessons from Courtney Politano, whose group, the Honey Whiskey Trio, is featured on "Goin' Home," the final cut on my album.
  For several years, I had been hoping to study with Arnold McCuller, one of my favorite singers, whose backup vocals I'd enjoyed on records by Ry Cooder, Bonnie Raitt, James Taylor, Todd Rundgren, etc., but I was never able to get in touch with him. Amazingly, I was able to get Arnold to sing on the record, and when I met him, the first thing I asked was, "Can I take some lessons from you?" The lessons I took with Arnold during and after the recording have been among the most wonderful and instructive I've ever had. Like any great teacher, Arnold can, with just a few adjustments, unlock possibilities you never dreamed of — especially in terms of vocal range and preparation.
  Not to sound too high falutin, but I try to be careful with my diction and phrasing; I probably drove my producer Todd Solomon a bit crazy with my efforts to make sure lyrics were easily heard. And, as I head toward my fabulous twilight, I take inspiration from the fact that so many singers I admire— Don Bryant, Daryl Hall, Geoff Muldaur, and Jennifer Warnes come to mind— seem to be singing just as well, or even stronger, as they get older.
Q
: So how did you get started with this album? What did you need to dust off to get ready? And how did you get this incredible band? Pete Thomas is maybe one of my favorite drummers on earth, and he sounds great, as ever, but the bass playing is totally magnificent too. Davey Faragher, whom I may never have heard in the mix with the same clarity as here, is truly electrifying. Etc. Can you talk about how you assembled them? How much demo-ing did you do ahead of time?
A
: From the start, the project was touched by serendipity. At my day job, I was talking music with someone and an art director who sat near me chimed in. I found out that this fellow, Todd Solomon, was also a musician and had enjoyed a successful career as a recording engineer in Philly. We became friends, and one day he told me he had put the finishing touches on his home studio and invited me over to demo the tunes I had been writing. Todd's a wiz in the studio, and our working styles blended really well. Once we had demoed all the tunes, we had to think about who we wanted for a rhythm section. Todd was talking with his friend David Kalish, owner of Redstar Recording and another Philly guy, when David said, "What about Pete?" (David and Pete work together regularly.) We said, "Great! Who can we get on bass?" and David said, "Let's see if Davey can do it." It turned out Pete and Davey had two free days before they had to leave for a tour with Elvis.
  We cut the basic tracks at Redstar with Pete, Davey, and a fantastic engineer named Tim Sonnefeld. Pete and Davey locked in from take one; they're so versatile and handled the different styles and feels perfectly. I think that the variety of the music also kept the vibe fresh. During the recording, Pete said to me, "Neil Larsen would be perfect for your stuff." And he was. The music was coming alive in ways I'd never imagined.
  I always knew that background vocals would play a major role in the arrangements, and at the beginning of the project I told Todd, "I'd like to get an Arnold McCuller-type of singer." Enter David Kalish, again. It turned out that he and Arnold were friends! And Arnold came in and lent his vocal magic to the tracks.
  "Goin' Home" was the one older tune on the record. I had recorded it about 20 years ago with just piano and vocal. I heard the Honey Whiskey Trio sing one night at a showcase for acapella groups, and I knew their harmony blend would work perfectly on the song.
  Todd and I finished up the recording at his home studio. It was amazing how all the musical pieces fell into place.
Q
: So you're saying you recorded all the basic tracks in two days?
A
: We weren't about to keep Elvis waiting! "1133 Ave. of the Americas" and "Goin' Home" didn't require a rhythm section, so they were done at Todd's studio.
Q
: I did want to ask about one song we have touched on briefly, namely "Red-Dirt Country." Can you sort of give me a brief history of how you came to write it and record it? It's such a powerful moment on the album.
A
: I'm really glad you asked me about that song, Rick. That's one of the few songs where I had the subject in mind before I started writing. I had been thinking about one of my favorite guitarists, the late Jesse Ed Davis, a Native American musician who hailed from the red-dirt country of Oklahoma. I started hearing a folk-blues groove that reminded me of the early Taj Mahal albums that he played on. Pete and Davey found an earthy rhythmic feel that I think juxtaposes well with the ethereal quality of the vocals. The song is not a literal portrait of Jesse Ed's life; it's a meditation on the all-too common story of a brilliant talent whose fire was snuffed too soon.
Q
: And what were your ambitions for the album as a whole? How do you think your conception of the popular song has changed in the long interval between records? If you were going to try to call this album by the name of a genre, does one come to mind?
A
: When I started to get ideas for what would become
Fabulous Twilight
, I took a leap of faith and decided to allow myself to write without preconceived notions or restrictions. And as I noticed that the material was reflecting different musical styles and writing approaches, I remembered that many of my favorite albums from my youth were records that had great musical variety. The Warner/Reprise records I mentioned earlier. Beach Boys and Beatles records where you might hear a ballad followed by a novelty song, and then a rocker followed by an instrumental/instrumental interlude, etc. Albums that offered that kind of mix were very prevalent in the '60s and '70s, but, as far, as I can tell, they're not so common today. So, on
Fabulous Twilight
, there are ballads, blues, country- and soul-tinged songs, instrumentals…songs that have humor. When Pete first heard "God Bless the Columbia House Record Club," he turned to me with a knowing smile and said, "
Martin Mull and His Fabulous Furniture in Your Living Room
," a favorite LP of mine when I was in my teens.
  I don't know if
Fabulous Twilight
fits into any one music genre, which might be a challenge when it comes to positioning it on various music platforms. But I am delighted that so many people who have heard the album tell me that this collection of tunes, as varied as it is, is cohesive, and that it takes them on a meaningful listening journey.
  After I wrote "1133 Ave. of the Americas" (the address of one of Enoch's Project 3 offices), I realized that I wanted to pay tribute to my grandfather and his influence on my life—with that tune, and the look of the album cover, and various musical nods throughout.
Q
: I feel like the emanations of Enoch Light on the album are also thematically enormous, and this is sort of to ask what the album is about finally. My theory of the arts is that the movement of the artist is always toward individuation, away from obligations to a tradition, and toward what is uniquely possible by the particular person making the work. That might mean something like:
In a Dream
is a rock and roll album, a sort of indie rock album circa the early eighties, but that time is gone, and you are an adult now, not the guy who made that, and now you made an album that is not about a form (not even about the form called "guitar music," since a salient piece here has no guitar on it), but about your family, in a way, or about the influences from long ago, which include your family, your grandfather, the records you listened to as a kid, the earliest influences, the very construction of the musical self. Does that ring true? So in the end it's more about what it's about than it is about how it sounds.
  And can you speak to what might be next?
A
: Getting the chance to make this album at this time in my life — with producer Todd Solomon and such incredible musicians attached to it — is an opportunity I never could have predicted and, yes, I seized it. And as I came to discover that the record was not just a collection of songs, but, as you eloquently stated, the sum of my musical parts and a tribute to my creative influences and family, it only grew in meaning and importance to me. Being able to share the journey of
Fabulous Twilight
with my father has been a wonderful experience.
  I don't believe I feel that I'm ever going to reach perfection in the studio, but I was very conscious of trying to make a record that approached the standards of the artists I admire. The positive reactions I've already received from some of these musicians has been so gratifying.
  I hope that
Fabulous Twilight
will resonate with listeners who remember my work with The Individuals and Richard Lloyd, or were able to score a copy of
In a Dream
. It feels like a genuine reflection of the person I've become, and I'd like to think that there are still some traces of Hoboken Jon in there. And I hope that it creates more opportunities for me to collaborate with inspiring musicians and make more albums, as I keep learning and striving to come up with a musical idea that surprises and delights. That's where my fun is.
Fablous Twilight
is available now on Bandcamp, here:
jonklages.bandcamp.com/releases
. The artist's website is:
jonklages.com
.